Fuck the Facts / Narcosis / Midget Parade / Archer
Split CD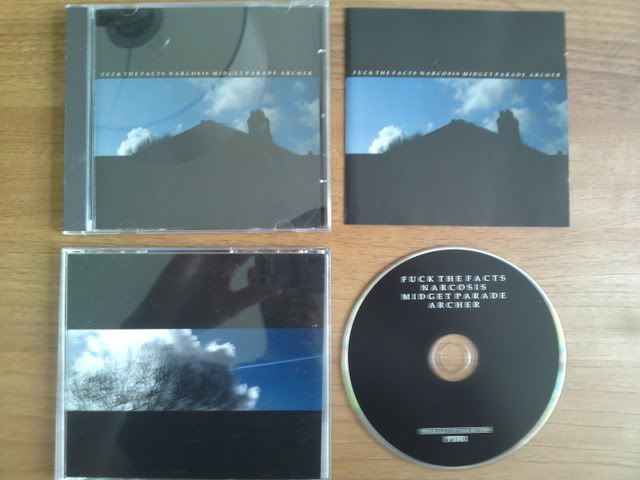 The very first Privileged to Fail release, all those years ago!
Fuck the Facts – now on Relapse Records – (CAN) play fast, experimental metal that has seen them run from a one man band doing a full length as well as split tapes with bands like S.M.E.S to a full line-up band. Narcosis (UK), who have done splits with Melt Banana and Swarrrm, unleash five live tracks that are insanely intense and super-humanly fast! Midget Parade (US) plays metallic-influenced, tongue-in-cheek powerviolence. Archer (UK) plays their own blend of dark metal with outbursts of technicality; this was their only release!
Pro-pressed CDs in jewel cases with 4 pg. booklets
.
Fuck the Facts / Narcosis / Midget Parade / Archer split CD by PTFRecords